راجع محاضراتك أينما كنت
❶The content on this site is provided as general information only. Again the test-giver asks similar questions about the drawings.
Learn why the Common Core is important for your child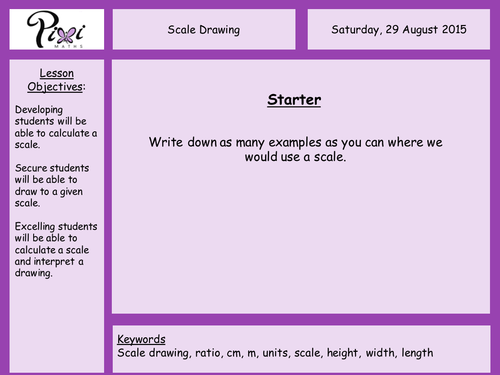 If this is your issue I can help you with some drafting short cuts. Yes it does thank you! I had my measurements in metres and cm, so what I did was i converted all of them to cm first. So i think the next thing for me to do is dicide on the scale? I will do that in the meantime, and if I have problems then I will get back to you thanks again! Okay, but my measurements in cm are Okay, having done that, I have got these values now.
The first 4 of the measurements are to show the position of the evidence triangulation. I have other measurements as well which are in cm and im assuming i have to do the same thing to make them smaller as well?
Now that you have understood the basics of scaling, take a look here. It's not mine but if your drawing look like this, it is very good beginning. Note the square background is not a must. You need to be a member in order to leave a comment. Sign up for a new account in our community.
Already have an account? Posted December 19, Share this post Link to post Share on other sites. Posted December 19, edited. You are using centimeters. The road's reparative features or its need for "periodic upgrade" can serve as a metaphor for client's capacity for change and restoration Hanes, , , , [27].
Although art therapy is a relatively young therapeutic discipline, its roots lie in the use of the arts in the ' moral treatment ' of psychiatric patients in the late 18th century, this moral treatment, Susan Hogan argues, "arose out of utilitarian philosophy and also from a non-conformist religious tradition", [28] and in a re-evaluation of the art of non-western art and of the art of untrained artists and of the insane [ clarification needed ].
Art therapy as a profession began in the midth century, arising independently in English-speaking and European countries. The early art therapists who published accounts of their work acknowledged the influence of aesthetics, psychiatry, psychoanalysis, rehabilitation, early childhood education, and art education, to varying degrees, on their practices.
The British artist Adrian Hill coined the term art therapy in He wrote that the value of art therapy lay in "completely engrossing the mind as well as the fingers …releasing the creative energy of the frequently inhibited patient", which enabled the patient to "build up a strong defence against his misfortunes". He suggested artistic work to his fellow patients.
That began his art therapy work, which was documented in in his book, Art Versus Illness. Other early proponents of art therapy in Britain include E. The British Association of Art Therapists [ permanent dead link ] was founded in Naumburg, an educator, asserted that "art therapy is psychoanalytically oriented" and that free art expression "becomes a form of symbolic speech which…leads to an increase in verbalization in the course of therapy.
The American Art Therapy Association was founded in International networking contributes to the establishment of standards for education and practice. Diverse perspectives exist on history of art therapy, which complement those that focus on the institutionalization of art therapy as a profession in Britain and the United States.
The relation between the fields of art therapy and outsider art has been widely debated. The term 'art brut' was first coined by French artist Jean Dubuffet to describe art created outside the boundaries of official culture. Dubuffet used the term 'art brut' to focus on artistic practice by insane-asylum patients. The English translation "outsider art" was first used by art critic Roger Cardinal in Both terms have been criticized because of their social and personal impact on both patients and artists.
Art therapy professionals have been accused of not putting enough emphasis on the artistic value and meaning of the artist's works, considering them only from a medical perspective.
This led to the misconception of the whole outsider art practice, while addressing therapeutical issues within the field of aesthetical discussion. Outsider Art, on the contrary, has been negatively judged because of the labeling of the artists' work, i.
Moreover, the business-related issues on the term outsider art carry some misunderstandings. Becoming a registered art therapist ATR with the ATCB requires that one complete a graduate-level program in art therapy from an accredited university, as well as practicum and internships, and additional clinical experience post-graduation with supervision from a professional clinician Source: In some states, art therapists can be licensed as an art therapist, creative art therapist LCAT; NY State only , or professional or mental health counselor many states.
For more information on how to become licensed, US art therapist should contact the state licensure board in the state in the US in which they wish to practice. Licensure is generally needed to obtain reimbursement for services as an independent practitioner and in some states, is required by law in order to practice independently.
Depending on where an art therapist practices geographically, certification is not always necessary in becoming a professional art therapist. The entry level educational preparation for professional art therapists is a master's degree in art therapy, or a master's degree in related counseling or psychology fields, with an art therapy focus. According to The American Art Therapy Association AATA , master's program students must have taken courses in a variety of studio art disciplines as a means of signifying artistic proficiency as a prerequisite to the master's degree.
Additionally, students are required to take at least 48 credit hours at the graduate level in particular art therapy, counseling, and psychology related topics, as well as successfully partaking in practica and internships. Because art therapy is still considered a developing field, most countries do not regulate its practice and application.
Practitioners are encouraged to contact their state's licensing board or the office of their state attorney general to investigate licensure, which is different from certification. One topic covered in this section describes the responsibility art therapist have to their patients ATCB According to the ATCB, art therapists must strive to advance the wellness of their clients, respect the rights of the client, and make sure they are providing a useful service They cannot discriminate against patient whatsoever, and may never desert or neglect patients receiving therapy.
Art therapists should continue therapy with a patient only if the client is benefiting from the therapy. It's against the principles established by the ATCB for art therapist to have patients only for financial reasons. Another topic of this section discusses the competency and integrity art therapists must possess ATCB The ATCB states art therapists must be professionally proficient and must have integrity Art therapists must keep updated on new developments in art therapy.
They are only supposed to treat cases in which they are qualified as established by their training, education, and experience ATCB They are not allowed to treat patients currently seeing another therapist without the other therapist's permission ATCB Art therapists must also observe patient confidentiality ATCB Other topics covered in this section further discuss responsibilities of art therapists.
These responsibilities include, "responsibility to students and supervisees, responsibility to research participants, responsibility to the profession" ATCB This section also establishes the rules by which art therapists must follow when making financial arrangements and when they choose to advertise their service ATCB It discusses the standards for eligibility and describes the application process.
It also discusses the procedure to follow when accused of criminal or ethical wrongdoing. This section of the ATCB Code of Professional Practice addresses in detail confidentiality, use of clients' artwork, professional relationships, and grounds for discipline. Art therapists are not permitted to disclose information about the clients' therapy sessions. Art therapist are only allowed to release confidential information if they have explicit written consent by the patient or if the therapist has reason to believe the patient needs immediate help to address a severe danger to the patient's life.
The standards of a professional relationship between art therapists and clients are covered in this section. Within a professional relationship, art therapists are banned from engaging in exploitative relationships with current and former patients, students, interns, trainees, supervisors, or co-workers.
The breaking of any of the standards established in this section is grounds for discipline. The content contained in this section of the ATCB Code of Professional Practice specifically discusses in legal and technical detail the entire disciplinary procedures for wrongdoings in art therapy Main topics covered in this section cover: While the ATCB oversees disciplinary procedures for art therapists, if an art therapist is licensed, the state board through which the art therapist is licensed carries out disciplinary action for violations or unethical practice.
From Wikipedia, the free encyclopedia. Art therapy Two convict artists draw designs of carpets on graph paper at Industrial Workshops of Central Jail Faisalabad , Faisalabad , Pakistan , in An art therapist watches over a person with mental health problems during an art therapy workshop in Senegal.
Advances in art therapy. British Association of Art Therapists,. Retrieved 3 January American Art Therapy Association. Journal of the American Art Therapy Association.
Art therapy with students at risk: American Journal of Public Health. The art therapy sourcebook 2nd ed. Art psychotherapy 2nd ed.
A Systematic Literature Review". Journal of Alzheimer's disease: Canadian journal of psychiatry. Revue canadienne de psychiatrie. I finally got around to building a Huey Cobra model. One a Vietnam-era bird and the "Q. Eduard had produced a photoetch set for it currently out of production , Cobra Company had several sets, including a cockpit, new stub wings, rocket pods and gun mounts. Fireball Modelworks made decals and rocket pods, along with the anti-strela kit the toilet bowl that included a corrected tail.
Werner's Wings produced a beautiful vacuform canopy. Now I could finish this. Since I would be building two different models of the Cobra, I could mix and match parts as needed to best complete each one. But first I had to see what I had left of the original model to start with. When last worked on, I had gotten as far as putting the fuselage together, adding the landing gear, and the stub wings. But time had not been kind to the old bird - the fuselage had come apart, the landing gear broke off, and the worst was that the stub wings had broken off, tearing large holes in the fuselage sides.
So I would have to use a new body. Getting the cockpit out of the old model broke the rear bulkhead and tore the tissue insulation. There were also a number of other parts broken and missing.
But most of the cockpit was intact. That was my new starting point. I cut off the remainder of the bulkhead, and replaced it using a piece from an MRC UH-1 that had the insulation molded in. I added an electronic box and first aid kit from the Verlinden set. Many pieces, including the seats, instrument panels, and fire extinguisher, had broken loose.
These were cleaned up, repainted where needed, and reattached. One of the "ear pieces" for the pilot seat armor was missing; I replaced it with sheet plastic. The "ratline" air conditioning hoses were replaced with Verlinden resin parts. I also used Verlinden parts for the circuit breaker panel and the small instrument to the right of the pilot sight.
I left it off for now, so it does not get broken. My original engine and transmission were okay, but the mount was broken. I freed the parts from the old mount and added them to a new one. I also added a particle separator from the MRC UH-1 to the front of the engine, and added a drive shaft from aluminum tubing. In order to make room for the coming modifications, I had to cut off the engine exhaust pipe.
In circumstances forced me to make the other Vietnam era Cobra model a top priority, so the "Q" once again went back on the "shelf. Before I could put the main body together, I had to do some surgery to get the fuselage ready for the upgraded parts. Following the instructions from Fireball, I cut off the tail and the rear of the engine compartment, along with the nose. I painted the engine compartment zinc chromate yellow, then added the engine and cockpit to the left fuselage.
I knew that all that resin added to the rear would make this bird very tail-heavy, so I added weights to every nook and cranny I could find in the front of the aircraft.
Then I glued the body together. The Revell AH-1 kit was first released in, and unlike modern kits requires lots of work to clean up the seams. Once the bottom seam was done, I added the landing gear. Once again following the instructions from Fireball, I installed the new tail and engine cowling, followed by the kit engine hatch. Then more work filling seams. At this point, the main part of the model is built. Most importantly, I have fixed most of the problems that I encountered all those years ago.
The last area that needs to be addressed is the TOW missile launchers. Now you will notice that I have not finished this yet. The idea is that by going public with this, I will force myself to finish it off. Hopefully, by the time you are reading this, it will be completed.
I had wanted to get this finished up by the December ASM club meeting, but that didn't happen. I did take what I had as a Work In Progress display. The helicopter itself is basically done.
The fuselage is complete, and the stub wings are in place. If I was building this to the standards of , it would be done by now.
But I am building it to my standards of , which are now much higher. And perhaps I am a bit of a glutton for punishment, as I keep adding things that I would not even have thought of in First up is the chin turret. In the '80s I had improved it a little bit, but looking at it now it was just not good enough. I took the guns from the old turret, and using a resin piece from Cobra Company as a guide, built a whole new one. It may not be quite as good as the one from Cobra Company, but it is a whole lot better than the original kit part, and it still moves!
The stub wings are from the kit, but I cut off the end pylons and replaced them with the pylons from the Supercobra, to fit the TOW missile launchers.
I made a new canopy removal system pull handle using strip styrene and a "T" handle from Verlinden. The tubing is wire. In , seat belts were not even a consideration; I was going to have the pilots in the seats. Remember the motor for the rotor? These are printed on a micro-weave fabric, with photoetch hardware. They are small, complex, and a royal pain to work with, but are very realistic.
I used a real belt as a reference to get the "right" look. At first I planned to just use the stock missile racks from the Supercobra kit. Foolish me, I decided that to do it right, I need empty racks. The MRC kit does not have the parts to show empty racks. The Eduard PE set does, but they would have you build it all using brass. I don't know about anyone else, but I have never been able to bend, fold, roll, curve, or otherwise massage all those little brass pieces to do what Eduard says they should do.
So I combined the Eduard brass with MRC plastic along with some creative styrene bits to make something that at least looks like some TOW missile launchers. At this point they don't look half bad, and certainly look better than anything I could have scratch built back in the s.
Now the only major obstacle to finishing this thing is the canopy. Again, this was not even a consideration back in Then, the only option was to use the kit canopy hey, it's not that bad. Today, there is another option; Werner's Wings makes a beautiful vacuform canopy. Unfortunately, vacuform canopies can be difficult to work with. But they do look sooo good in place. I already messed up my first attempt to use one of these and had to get a new one.
So here goes round two. Well, December and January turned out to be really bad months for model building. Besides a number of personal issues, the usual family and holiday commitments, and just the real world intruding into my modeling time, I had two problems combine to temporarily shut down construction. First off, my air compressor died. Not fixable, I tried; so I had to shell out for a new one those things ain't cheap, either. Then my trusty old Aztec airbrush broke.
It took a while to figure out how to get them to work, and even longer to figure out how to use them. The Paasches work quite differently from my old Aztec, and even differently from each other. But I am finally starting to get the hang of it.
So now back to modeling. Weapons stores and TSU: The shot rocket launchers are resin pieces by Fireball Modelworks. They needed just a tiny bit of cleanup, then paint. Again, MM OD, with silver for the ends. Decals are from the Monogram kit. I painted up the optics with Tamiya metallics, and a touch of clear blue in the day sight.
Then I added the clear cover and photoetch covers and painted it all with more OD. To attach it to the nose of the aircraft, I drilled out the sight turret and its mount, and used a piece of wire, which allows it to rotate. The wire I used is an old bit of actual Army Tripwire, used for setting boobytraps. So there is an actual piece of Army hardware in this model. With the cockpit finished up, I sealed it up using an old kit canopy. Then primer, and paint.
The body color is MM Helo Drab. I let that dry for several days, then used Tamiya clear in the spray can as a base for the decals. Here I ran into another problem. Unfortunately, early in Fireball Modelworks ceased all production of aircraft-related products to focus on model car parts. So now I had to come up with my own decals. I had a set of Vietnam Cobra markings from Fireball, the kit decals, the decals from the MRC Supercobra, along with some others in my stash.
Using bits and pieces from all of these, plus a few custom ones I printed up myself, I was able to make it look how I wanted.
Once again, this would not even have been a consideration in Back then I would have just put on the base coat and called it done. One interesting note; looking at the paint on my old original chin turret, I was actually painting it the correct Helo Drab color. Once the decals were on, I sealed them with a coat of clear gloss.
Then I tried out something new for me , dot filters. I also added some subtle highlights and shadows. Then I sealed it with a coat of clear flat. Then came some pastels Shep Paine's term for what they now call "pigments". I am trying to keep the weathering subtle, but I am having as hard time with it; as much of the work just disappears against the dark Helo Drab. The final obstacle to declaring this done is the canopy. This is only the second time I have tried using a vacuform canopy, dipped in Future.
The other time was my other Cobra. Cord around the windows. As prominent as these are, they were once again not even a consideration back in I did not even know they existed. These are all scratchbuilt, using instructions and templates I got from Fireball Modelworks.
Cords part of the canopy removal system are. The HSS is wire and bits of styrene strip. Once installed at the top of the canopy, they look pretty good. To show off all the work and detail I put into the cockpit, I decided that I needed to open up the canopy.
Boy, I just keep piling on the extra work, don't I? My original main mast was still usable, so I added the kit hub and blades to it. Following the example of Floyd Werner, I did a multi-layer paint scheme of silver, zinc chromate, OD on top and flat black on the bottom, and yellow tips.
Then I sanded the blades to reproduce the worn paint at the tips. With the canopy and rotors installed, it was essentially done. And it looks damn good too! It has been included in a couple of 2-In-1 kit boxings with other P versions.
Overall this Special Hobby PF kit has an accurate outline for a short tail and should have been an easy build. However, there were some issues that got in the way. The problems were all resolvable, but this took some trouble-shooting and time to get the build completed. The sprues, canopy parts, photo-etch, and decals all come in separate plastic bags pictures The plastic is gray in color and fairly soft. The instructions leave a lot to be desired on how things are supposed to be assembled - more on that later.
There are no part numbers on the sprue - you need to refer to a diagram in the instructions. The marking are covered in a separate color insert, which is nicely done. The interior is pretty detailed.
There are side wall panels, a photo-etch instrument panel with an instrument placard attaches behind it , a seat with photo-etch belts and straps that can be used.
There are a lot of fiddly-bit parts for the belts and straps if you want to use them, but surprisingly no throttle lever or other side panel parts.
There is a nice cut-out in the instrument panel for a reflector gun sight, but no gun sight is included in the kit. The side panels, seat and floor were all detailed and ready to go pictures when the first obstacle hit. The instructions show the rudder panels hanging down from behind the instrument panel, but the instrument panel and firewall behind it are one solid piece going all the way to the cockpit floor.
My workaround was to cut off the rudder pedals and glue them to the bottom of the instrument panel see picture 5. The next obstacle was getting the interior parts assembled within the fuselage. The instructions indicate sort of how the panels and the front firewall behind the instrument panel and the wall behind the seat are supposed to fit onto the fuselage sides. However, if you try it that way, the back wall with the headrest does not sit flush with the end of the canopy pictures It took a bunch of trial and error to sort out how it should could fit.
The rear panel should be flush against the canopy cut out, and the front panel should be positioned that the scratch-built sight is up against the glare shield. Note that when you do this, the floor is then not long enough to cover from the firewall to the rear panel. After initially lining the floor up at the front panel, I ended up gluing the floor towards the rear and added a piece of styrene to cover the see-through hole up by the rudder panels, which probably would not be seen anyway pictures The fuselage needed some filler behind the cockpit, below the cowl, and where the wings mated by the cowl flaps.
The tail planes needed some cutting to fit flush to the fuselage. The part numbers for these is switched on the instructions, but the tabs only fit on the side they go on.
Getting the canopy parts on was a huge challenge. While accurate in shape, they are too large and the center moving canopy and side window edges had to be shaved off to make it fit together. The front panel was the only part that was OK. The side windows stuck out past the rear wall of the cockpit.
Unfortunately there is no open canopy option with the kit parts. There is a nice interior to be seen straight out of the box. There is no pitot boom included, so I scratch built that. I elected to leave off the drop tank. You have to use photo-etch parts to support it, including drilling holes in the tank.
Too hard to do. A plastic parts option for tank supports would have been nice. The gear and gear doors were added, as were the photo-etch backup iron ring and bead sight in front of the canopy. The last items at the very end of the build were the three wire antennas from the wingtips and behind the canopy up to the vertical fin using stretched sprue.
Those are probably the most fragile item on the model at this point. I managed to break one of them when I brought it to the November contest and replaced them for the photos used in this article. He scored the first three of his eventual seven victories during this time period, flying bomber escort and ground attack missions. This particular aircraft presented a big challenge as the 57th FG Ps were painted in "desert pink" and there are no decals available specifically for Whittaker's scheme that I am aware of, which is surprising since he is the third-ranking P ace in the Mediterranean Theater.
There is no "desert pink" color available, so I referred to multiple profiles and pictures, and ended up using a mix of Model Master Italian Sand and Testors Flat Light Tan I did pre-shading using Model Master Aircraft Interior Black on both the under and upper surface see pictures The pre-shading shows up darker on the real model than it does in these pictures. Steel was used for the seat.
Instrument panel highlighting was done by dry brushing with white. Model Master Stainless Steel was used to paint the antenna wires. When I was researching Whittaker's scheme I found several profiles that all differed in separate books and also on-line. I ended up using photographs to nail the scheme see pictures Picture 21 shows Whittaker in the cockpit of his May PF, which had seven victory markings.
Building Whittaker's Oct PF took hand-painting and five different decal sheets. The US stars, aircraft identification panel marking, and "US Army" on the lower wing came from the kit decals. The "4" on Whittaker's aircraft had a horizontal bar that extended out to the right of the vertical bar, so I had to cut off a section of a "2" on the sheet to make that addition to each of the "4s.
This is a good point to mention that red spinners were another recognition marking of the Allied fighters used in the Western Desert Air Force. The " Miss Fury " aircraft name was hand-painted onto clear decal sheet, as were the three "lightning bolts" on each side of the tail fin.
These emblems were a bit too large, having been painted on a P cowling and not on a P, but they were close enough to use for this build, instead of trying to hand paint them. The patch had an outer white ring and a green interior when they were on Ps, so I had to paint over the white to make them a solid green instead.
Note that Whittaker's aircraft had swastikas within white circles for the victory markings, even though they were over Italian Mc. The finished model is shown in pictures Overall this is an accurate and detailed PF short-tail and looks nice when completed, but be prepared for some workarounds to get it put together. You can likely find them on-line for reasonable prices as well. Here are pictures of the model on the Display-Only table at the December, meeting. Two excellent reference books on North African P Warhawks are: This article commemorates the 75th anniversary of the invasion of Guadalcanal Island in August Swett, who served there beginning in March But first, here is a bit of history on the invasion and the situation they flew in.
Pictures are included below. T he Guadalcanal Campaign, also known as the Battle of Guadalcanal and codenamed Operation Watchtower, was a military campaign fought between 7 August and 9 February on and around the island of Guadalcanal. On 7 August , the First Marine Division landed on Tulagi and Guadalcanal at Lunga Point, capturing the partially completed Japanese airfield and marking the first counter-offensive taken by the Allies during in the Pacific Theater.
More construction work began on the airfield immediately, mainly using captured Japanese equipment. Henderson Field was ready for operations on 18 August.
Colonel Richard Mangrum, flying from the escort aircraft carrier USS Long Island, landed at Henderson Field, and these warplanes were conducting combat missions on the next day. This group of Marine, Navy and Army pilots and warplanes was the beginning of what became referred to as the "Cactus Air Force.
The great majority of the Japanese aircraft were from Imperial Japanese Navy air units. The fifteen Marine combat squadrons that fought on Guadalcanal during this time had 94 pilots killed or missing-in-action, with another evacuated with wounds or with sickness, especially severe malaria.
USMC pilots depicted in the far right photo above include: Smith, Maj Robert E. Galer, and Capt Marian E. Carl left to right. Carl's Wildcat, White 2, is depicted in the fifth photo from the left.
Smith was the second-ranking ace at Guadalcanal behind only Joe Foss and scored nineteen victories - half of them Zeros - between 21 August and 10 October He scored four kills on 30 August all Zeros over Guadalcanal , and also had four "doubles. He was shot down once on 2 October, bailing out and returning immediately. The model of his Wildcat - White 16 - depicts the aircraft he flew on at least two of his victory-scoring missions. The wording of his citation included: In spite of the limited combat experience of many of the pilots of this squadron, they achieved the notable record of a total of eighty-three enemy aircraft destroyed in this period, mainly attributable to the thorough training under Major Smith and to his intrepid and inspiring leadership.
On 7 April , Swett scored seven kills and one damaged all Vals in fifteen minutes during his first air combat, before being himself shot down by either the rear-gunner of the eighth Val he attacked and believes he did shoot down or by friendly anti-aircraft fire, and having to ditch. This seven-victory feat earned Swett the Medal of Honor.
The model of his Wildcat - White 77 - depicts the aircraft he flew on this mission. His citation included the wording: Although separated from his division while clearing the heavy concentration of anti-aircraft fire, he boldly attacked six enemy bombers, engaged the first four in turn and, unaided, shot them down in flames.
Exhausting his ammunition as he closed the fifth Japanese bomber, he relentlessly drove his attack against terrific opposition which partially disabled his engine, shattered the windscreen and slashed his face. In spite of this, he brought his battered plane down with skillful precision in the water off Tulagi without further injury. He scored one more victory, a Jill, on 11 May. Swett was airborne when that attack occurred and had to land on another carrier. He retired in and died in There is not much cockpit detail: I used an F4F-4 instrument panel and seat belt decal from a ProModeler decal sheet in each kit.
The one fiddly area is the landing gear, trying to get the support arms to all line up. The aircraft serial numbers were put together from Aeromaster numbers and letters decal sheets.
Galer, Capt Joseph J. An article on these pilots and their aircraft will be forthcoming. This month is the 75th anniversary of the Battle of Midway, one of the two most critical battles in US history, the other being the Battle of Gettysburg.
Had either of those battles gone the other way, this is not a country we would recognize today. So we, as modelers, can have a small part in commemorating the guts, skill, luck, and sacrifice of Navy, Marine Corps, and Army personnel who stopped cold the onslaught of Imperial Japan back in Midway was a clash of aircraft carriers, and the American planes that decided the battle were SBD-3 Dauntless dive bombers, whose courageous Naval aviators were able to plant pound ship-killing bombs squarely on the flight decks of the Emperor's best flat-tops - Akagi, Kaga, Soryu and Hiryu.
It's been a number of years since I built the Hasegawa kit but I recall it being a breeze to construct, the only attention spot being the dive flaps, which are molded integrally with the wings and lack perforations. However, rather than removing the kit dive flaps and replacing them with photoetch, I drilled out each perforation with a sharp No.
It took some extra time but wasn't too difficult and any imperfections were corrected with a little putty and sanding. Decal markings for aircraft that participated in the battle are not exactly plentiful but fortunately a new sheet by Starfighter Decals, No , was just released and includes markings for two of the most important Dauntlesses from the battle, both from Enterprise CV I can't imagine a better choice of markings for Dauntless builds.
If you have some models in your stash that would fit a Midway theme, give some thought to building one this month, and take the time to do some research and learn about the battle; this hobby is at its most worthwhile when it gives us pause to remember our fallen, and what they accomplished for us on June 4, , should never be forgotten. Although the Fokker D. The kit box was in poor condition but the parts were intact and it looked like a simple build, so why not put it together?
I was aware of the useful article by Frank L. The cockpit had simplified detail but with careful painting it looked OK. Rigging was a breeze, as the real D. Later I learned that many Fokkers from this unit had their wing undersides left in the original lozenge pattern, but no decals for this were included in the Revell kit. The "upside down" top wing might be noticeable to us airplane enthusiasts but not to the casual observer and I found I could live with it on a display model.
These kits are hard to find today, but if you get one or have one, give it a try, with or without the corrections- it's well worth building and with a minimum of work you can end up with an impressive replica. BTW, that unusual cranked wing? Detail ranges from questionable to non-existent but that's where the fun is, correcting it.
When tackling the kit, the two things that must go are the oversized and ridiculous rear guns, and the lump of semi-clear plastic that is intended to be a canopy. The decals from the Special Hobby kit were the finishing touch, which I used to depict a Vengeance from No. Since we were kids and first drawn to this hobby, fighter pilots have been our heroes, so when Albuquerque Scale Modelers member Glenn Bingham alerted the club via email on June 30 that the Albuquerque estate of Major General Edward B.
Giller was being sold, I did not want to miss it. I was not immediately familiar with Maj. Giller, but I discovered that as modelers, all of us were familiar with the plane he flew - the famous "Millie G" from the 55th FG, rd FS, 8th AF, depicted on dozens of model kits and decal sheets and even a restored warbird, thanks to a series of well-known air recognition photos picture 1 below. I was fortunate to obtain from the estate sale one of Maj. Giller's WWII photo albums, which documented his time at Wormingford irfield in England , including many shots of his fellow pilots and squadron mates.
Inside I found several pictures of his Mustangs as well as photos of Ps he flew, but one of my favorites was this one - his squadron's WWII briefing room picture 2. We have seen this setting in a hundred WWII movies, but this is the real thing - how many of us have imagined ourselves seated before a mission map just like this, ready to take on Berlin, while gluing together our plastic Ps? Being a fighter pilot was not all work and no play, however - here's the bar at the "new" officer's club at Wormingford.
To have been a fly on the wall and to have heard some of those flying stories Here's a great shot of Ed Giller in Spring , in the cockpit of a P, the plane his squadron flew before exchanging them for PDs later that summer. Giller ended the war as a Lt. He was assigned to the Armed Forces Special Weapons Project, in charge of the radiation branch, and then to Albuquerque to the Air Force Special Weapons Center, and involved in nuclear testing throughout the s.
Remember those famous pictures of suburban homes being blown apart by a nuclear blast? That's quite a career - now you know how these gentlemen ended up being known collectively as the Greatest Generation. As it turns out, Maj. In a prominent place in the General's living room was a display case containing four in-flight models of the Millie G, representing the four different PDs he flew from to I was fortunate enough to pick up the display during the last day of the estate sale, thinking perhaps a modeler from ASM might have built it for him, years ago.
Those models were part of IPMS history as well as General Giller's history, and I felt fortunate that just by accident, I was able to rescue the display pictures It gives a good account of the WWII story of General Giller and his PD Mustangs, but keep in mind when reading it, of the difficulties of researching and publishing back in the pre-IT days; the article was prepared and set by hand.
I learned a few things from my experience with General Giller's legacy; that this is a better hobby if we collaborate and share information, that old hands still have sharp memories, and that it is important to act quickly and decisively to preserve history.
But most of all, that those gentlemen whom we present models to at IPMS functions, really do appreciate our handiwork and our efforts to capture the history those models represent. Remember this the next time an opportunity presents itself to build and present a model to a veteran at one of our events; this can be more rewarding than all of the trophies and awards we will ever win at competitions.
And if you're looking for a worthy P modeling project, give some thought to the Millie G; as modelers, there's no better thank-you to Major General Giller for his lifetime of service to this country, than by preserving his memory with a beautiful replica of his sleek Mustang. Retired from active service in , the Handley Page Victor was the last of the British "V" bombers the Vulcan and Valiant being the first two.
Removed from the strategic nuclear bombing mission in due to the discovery of fatigue cracks, many Victors were modified to fly strategic reconnaissance missions. After the nuclear deterrent role was handed over to Polaris missile carrying submarines of the Royal Navy, the Victor found new life as an aerial refueling tanker. In this capacity, the Victor saw service during the Falklands War refueling Vulcan bombers on the long range "Black Buck" missions.
The Gulf War saw the Victor in its last use in wartime before being retired. Given the scale, the kit is very well detailed. The casting is clean and crisp with very little fit issues. There were a few ejector pin marks in places that were a bit of a hassle to remove, most noticeably on the tiny fuselage intake doors near the tail. Nose weight is required to get the model to sit on the gear very little though, three grams as I recall.
The large wing leading edge intakes pose a bit of challenge as there is a seam running right through the middle of it but, hey, isn't that just a fact of life for "jet guys?
Careful filling and sanding will get rid of what was the only seam issue on the kit. One other very small gripe. There are several antennas on the fuselage. Three are very small blade antennas. Two have to be glued on but for some reason, one is molded on the fuselage top center, making it a certain victim of covering the fuselage seam.
After accidentally sanding it off I made a simple replacement from plastic card. I just thought it was strange that Great Wall elected to mold that antenna on the fuselage when the other two would not have been in the way. That's about it for assembly! Everything else was a breeze as far as fit. The real challenge was the paint scheme. The leading edges of the wings and tail had a slight wraparound, which required a lot of masking.
In fact, I would say that I spent half the time on this model masking! The result was well worth it, though. Paints were Tamiya acrylics following the same techniques I use for larger scale models. I start with a black pre-shade, followed by base colors and then a highlight using the base color with a little white mixed in.
This is the third model I have used post-shading on and I like the technique very much. I keep a bottle of a particular mix for this. I spray this in shadowed areas as well as on the demarcation lines between the camo colors. There is a very good tutorial on Hyperscale. I used Future for the clear coat followed by the decals.
The kit decals went down without a problem and reacted well with only a few coats of Micro-Sol. Next came a panel wash using MIG dark brown followed by Testor's clear flat mixed with just a little semi-gloss.
I wanted a tiny bit of sheen but not much because of the scale. Lastly, the landing gear were added. Here there is one little glitch in the instructions. The instructions have you add the gear doors before the gear struts. This is a little unusual but it works fine for the main gear. If you follow the instructions for the nose gear you will have a problem. The doors will interfere with the strut going into the bay. You will want to attach the gear and then the doors.
Otherwise, this was a very nice little kit and a very enjoyable build. III was one of the last late war German aircraft designs to see action. The airplane was basically build around its hp Siemens-Halske bi-rotary engine. This engine featured a propeller and cylinders that rotated opposite to the crank-case.
This offset the typical rotary engine torque and allowed a slower propeller speed for the same power. The initial design was similar to previous ones in that it featured a large two blade propeller and long landing gear struts. After noticeable ground handling problems, a shorter four blade prop and shorter undercarriage struts were added. Rate of climb proved outstanding and the little fighter showed great promise, outperforming both the Fokker D. VII and Albatross D. V in rate of climb. Unfortunately, Voltol mineral oil was used in place of the diminishing supplies of Castor oil and this proved problematic.
The engines began overheating and seizing after just ten hours of operation.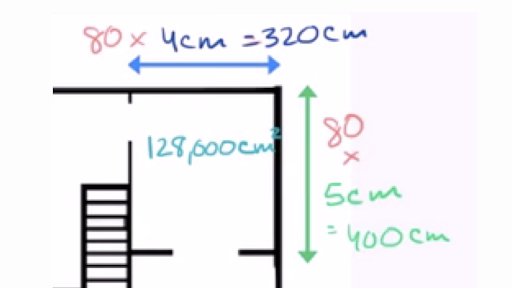 Main Topics